SICILIAN 695
Spicy marinara with Italian sausage, spicy Capicola ham, salami, Mozzarella, shaved Parmesan, basil, and oregano. Rustic meets refined.
MARGHERITA 545
The classic. Italian tomatoes with fresh Mozzarella, basil, and Parmesan.
PEPPERONI SUPREMO 575
Rustic pepperoni, Mozzarella, fresh Mozzarella, and Parmesan. Finished with Mediterranean herbs.
QUATTRO FORMAGGI 545
Smoked Gouda, Queso Quesadilla, Mozzarella, and fresh Mozzarella. Topped with Mediterranean herbs.
JAMAICAN JERK PIZZA 695
Pulled Jamaican Jerk chicken, crispy bacon, roasted bell peppers, onions, fresh Mozzarella on a sweet and sassy Carribean sauce base

CHICKEN FAJITA PIZZA 525
Mexican spiced chicken on a bed of cilantro pesto, Mozzarella, Cheddar, AND Monterey Jack, topped with Ranchito sauce, chopped scallions, and a lime wedge.
GARLIC SHRIMP PIZZA 695
Housemade lemon-garlic shrimp with caramelized onions, Mozzarella, Parmesan, and red chili. Topped with arugula and oregano.
THE PROSCIUTTO 595
Italian Prosciutto, fresh arugula, Mozzarella, and sliced tomatoes on a hearth-baked caramelized pizza crust Topped with shaved Parmesan and drizzled with reduced Balsamic vinegar.
TRICOLORE 495
Tricolore salad mix with diced tomatoes in a Dijon Balsamic Vinaigrette topped with shaved Parmesan on our signature crispy thin crust.
THE MEAT CRAVERS 750
This macho pizza is loaded with Italian sausage, pepperoni, smoked ham, Spicy Capicola ham and salami.

PEPPERONI R:425 | P:275
America's favorite pizza. Trust us…we checked online ;) A combination of rustic & spicy pepperoni with fresh Mozzarella and oregano.
WHITE CLAM PIZZA R:625 | P:375
Baby clam meat with Mozzarella, garlic, Extra Virgin Olive Oil, onion petals, chopped parsley, thyme, & chili flakes topped with Oregano & Parmesan.
THE ORIGINAL BBQ CHICKEN R:425 | P:275 (+110 for Bacon; +45 for Pineapple)
Our legendary BBQ sauce, smoked Gouda, red onions, and cilantro transforms this original into iconic.
STEAK MUSHROOM + TRUFFLE R:695 | P:395
Grilled steak slices and button mushrooms on a delicate and aromatic black truffle cream sauce.
THE WORKS R:575 | P:325
Spicy Italian sausage, rustic pepperoni, mushrooms, Mozzarella, onions, green peppers, olives, and oregano.
5 CHEESE + FRESH TOMATO R:475 | P:295
Cheese pizza – all grown up. Fresh and traditional mozzarella, Monterey Jack, smoked Gouda and Romano with tomato and fresh basil.
THE HAWAIIAN R:495 | P:295
Pineapple, smoked ham, Mozzarella, and slivered scallions
UNTRADITIONAL CHEESE R:395| P:245
Always a good standby. Mozzarella and fresh Mozzarella.
SURF & TURF TRIO R:675 | P:345
Poached shrimp with crisp bacon and salami slices, Queso Quesadilla, Mozzarella, tomatoes, and asparagus.
MUSHROOM PEPPERONI SAUSAGE R:575 | P:325
Cremini mushrooms, rustic pepperoni, spicy Italian sausage, fresh torn basil, Mozzarella, and oregano.
SPICY CHORIZO PIZZA R: 525 | P:275
Chorizo with Chili Pepper sauce, Queso Quesadilla, roasted green bell peppers, & onion petals topped with fresh avocado slices and chopped cilantro.
TROPICAL QUORN PIZZA™ R:475 | P:245
Quorn chunks, grilled pineapple, Mozzarella & Parmesan, and yellow onions with fresh chopped cilantro on a Coconut Cream sauce accented with a special Carribean sauce.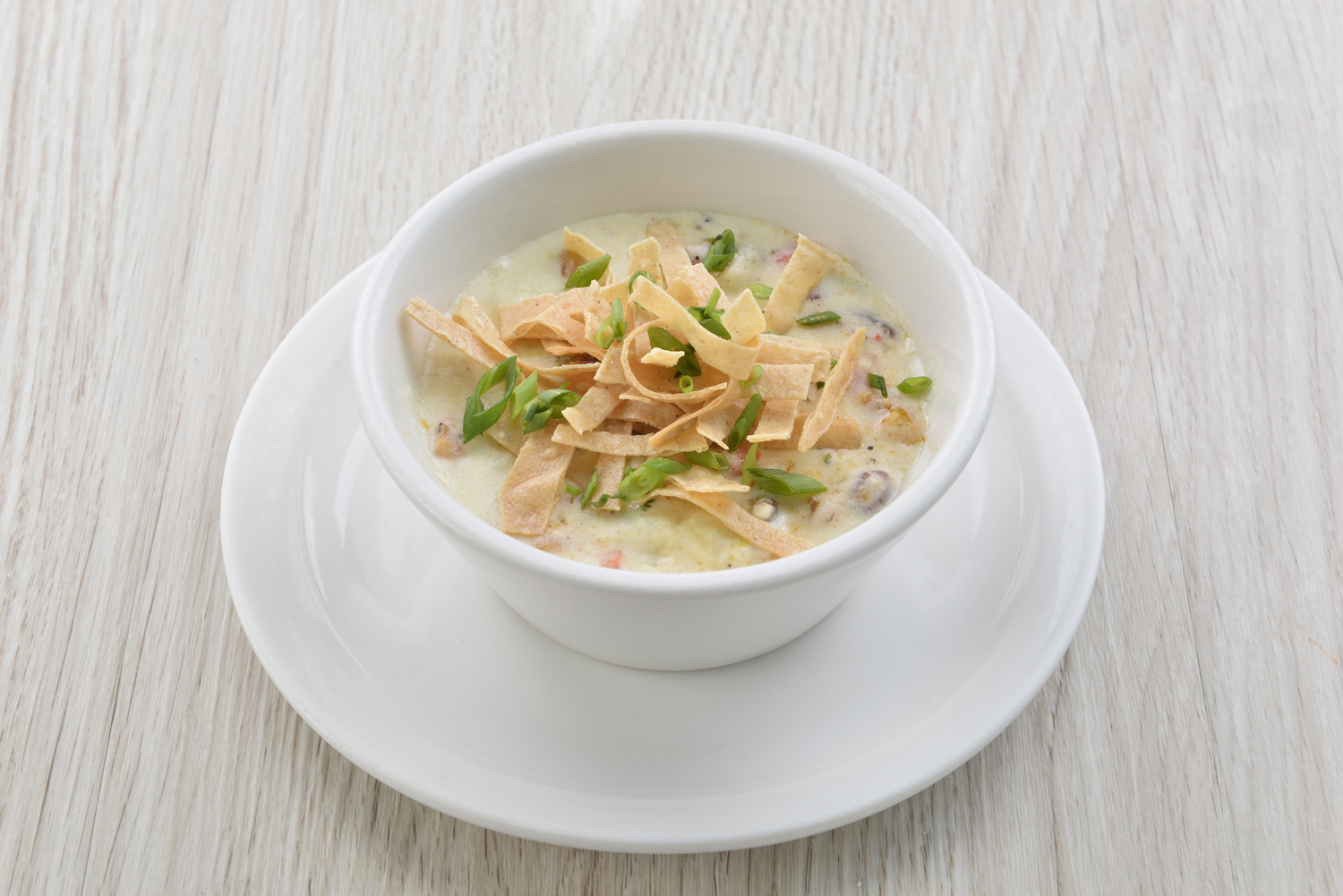 CRISPY CHICKEN 350
Served with Fries.
CURLY MAC & CHEESE 325
Fusilli in Velveeta cream cheese.
KIDS QUORN™ NUGGETS 345
Served with seasoned Fries.